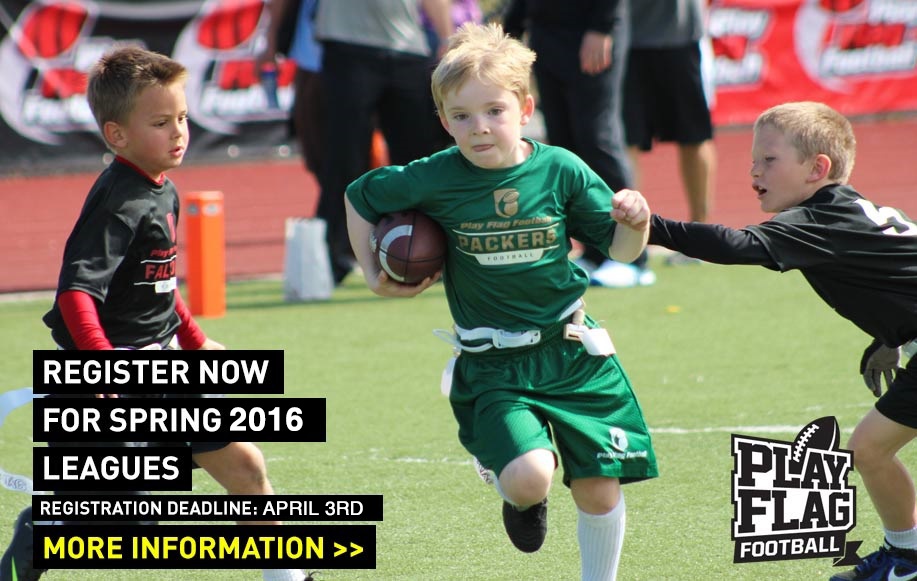 Want to play? Get in touch!
If you would like to join our league next season, sign up or contact us to find out more information.
Email
playflagfootball@gmx.com
Phone
913.909.9236
Our Leagues Enjoy:
Games & Practices on Sundays
Two Locations
Certified Referees
Post-Game Activities
Jersey, League Shirt, Flag Belt, Shorts, Mouthpiece, & Trophies all included.
Individual and Team Registration
Connect with us:
About Our Leagues
KC Play Flag Football offers 5-on-5 non-contact youth flag football leagues designed for boys and girls between the ages of 4 and 14. Our leagues are located throughout the Kansas City Metropolitan area.

All league play takes place on
Sundays
. Teams meet and practice before their scheduled game times and play two games each Sunday*. Games last 45 minutes. The typical team size is 8 to 10 children. The season consists of one practice weeks, ten regular-season games, and an end of season playoff tournament where teams will play at least two additional games.

Registration is now available for our leagues. The cost varies by location. Each player receives a team jersey,shorts, their own flag belts, and a mouthpiece. Players also receive a league t-shirt. All players will receive a participation trophy from the league at the end of the season.

Some league locations interlock with others, meaning that some of their games may be played at the interlocking league location.